I get commissions for purchases made through links in this post.
If you the thought of entering into the world of freelancing, have crossed your mind, you need to think positively. You can make money as a freelancer if you do it right. Indeed, research conducted by Upwork in 2019 indicates that around 57 million people in America are into freelancing. The research also suggested the more people are venturing into the freelancing, projecting almost half of Americans will be working as freelancers in the near future. The good part about freelancing there is an opportunity for everyone.
Working Is Flexible as a freelancer
You can still hold to the daily job and continue freelancing as a side hustle. Either way, you can choose to work as a full-time freelancer. As the world is changing you, need to be prepared for the gig economy as some prefer to call it. Several companies are opting to hire freelancers rather than employ personnel to their companies. You need to get your gig running today. Don't be afraid to join freelancing or the gig economy. It is, in fact, a chance to generate income. However, before joining freelancing you need to understand all the fundamentals. Several aspects seem confusing to all starters, but after reading this blog, you will have a clear picture of what you need to do to start freelancing and make money as a freelancer.
What Is Freelancing?
There are several definitions of the term freelancing, but in simple words, it refers to any person self-employed and offers his or her services to different clients. It means you own certain skills, and you sell them to different buyers. As a freelancer, you are your boss and choose when to work. If you got the skills and are willing to work as a freelancer, you need to set up a freelance account site. You can create an account with some of the top leading freelancing sites and work as an Upwork freelancer or Fiverr freelancer. They are easy to set up an account despite your skills. Furthermore, these two freelancing sites offer various types of services as per demand in by different clients.
freelancing services you can offer include
 Accounting
 Graphic Designing
 SEO services
 Marketing
 Social Media Manager
 Tutoring
 Project Management
 Virtual Assistant
 Web Designing
 Writing
 Proofreading
 Editing
Depending on your capabilities, you can decide to focus on offering services to a specific area or general area. There are more services you can start selling as a freelancer but ensure you have the skills.
How to get started as a freelancer
As indicated earlier in this article, you will; get to know everything important to get started as a freelancer. The first thing to always keep in mind in becoming a freelancer is not about the work and making money. You have to take freelancing as a business. Please don't take it as an ordinary job. Here you, the boss, and the employee. You have to run freelancing as a business. Sometimes freelancing has its challenges, but you need to be motivated. You have to manage the time, and the job is given. Here are tips you need to have at your fingertips to get started as a freelancer.
Formulate a plan
To start as a freelancer, you need to write down a plan. You have to set time to work when to take off and set your target, among other things. Most of the people entering freelancing do have their daytime job, and to manage freelancing you have to lay down a plan. Failure to plan before entering into freelancing will lead to a negative experience.
Responsibilities as a freelancer
If you choose to take freelancing as your full-time job or career, you have to formulate a plan and run it like a business. You will be wearing all the hats. You will also need to have intrinsic motivation. Come up with a business plan and try all time to follow it. In your plan, also remember to balance your working life with social life. Add in your plan off days, set out your free time, and don't allow clients to interfere. Beyond working, you have a social life, family and all this also require your attention.
Create your brand
In freelancing, competition is high. To be on top of other freelancers, you need to create your brand. Branding goes beyond a logo; rather, you have to include your business name; include your vision and tagline. To make everything standout sure not to make everything unique, don't company someone else profiles. Remember to highlighting what you will be offering to the client. If you have considered freelancing as a career or full-time job, it is good to have a professional website and promote it.
Market your skills and Services
]After you have laid down your plan, the next step is to market your freelancing skills. There are several ways to market them, which will cost out absolutely nothing. Social media is one of the easiest ways to market your account after signing with freelance sites. If you have a website, the case is different as for you to reach more potential clients, you have to pay for the ad. Another easy way to market your services is to ask for referrals or start email marketing. These two ways are a free and easy way to attract clients. Another way, although it may take the time it is fruitful, is to attend networking events. It may take time to build strong networks, but it is worth a shot. Be positive and optimistic You will get the results you are looking for.
Building Rel
ationships

as a freelancer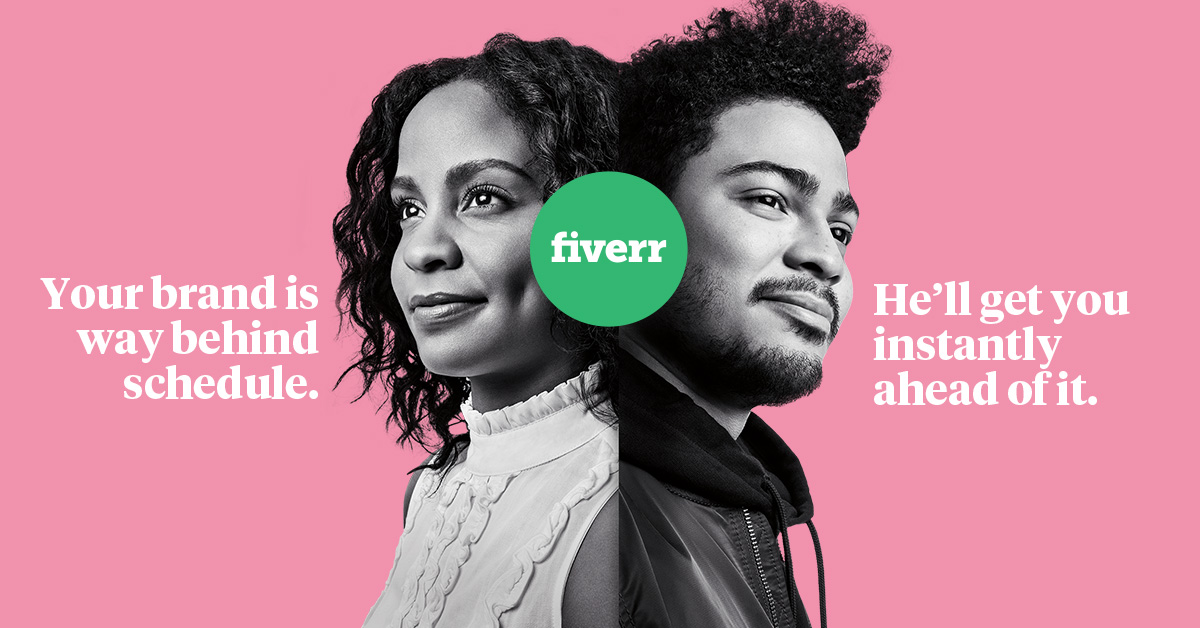 with clients Like any other business maintaining a good relationship with clients is essential and beneficial. A good relationship will make the client wish to buy your services again in the future. To establish the relationship, sometimes it is good to go the extra mile and offer something beyond the client request. The client will be pleased and keep you in mind for the next job. Another way to build a relationship is to ask the client to keep you in mind on their next project. Request the client to refer your services to his or her friends. A good relationship is established after good work is done.
Set your prices reasonably I do understand your main aim of getting into freelancing is to earn money. However, you need to set your charges according to your skill level, experience, working hours, among other criteria. You can be attempted to overcharge your services but understand you will be chasing several clients away. It is prudent to explain what you will be offering as this is correspondent to your charges. Several things determine your services; price, so you have to evaluate the best price for your services.
Build Project Management skills
Project management skills are vital to managing the workload when you land for a job. Besides, you will have to manage your time, keep track of your business, and make good use of the resources. To ensure you are on track, set out weekly or monthly to look at your business progress, profits, losses, and expenses. The benefits of freelancing Working as a freelancer has several advantages; among them, you can start making money from home, being your boss, and deciding when to work. These are just a hint of all the benefits of freelancing because there are more.
Decide your working hours as a freelancer
Working as a freelancer does have a sense of flexibility. You have the powers to choose when to work either work part-time or full-time. Unlike other kinds of jobs here, you are your boss. However, if you want to make more money as a freelancer, you have to set more time. Note time is money. The better part of freelancing is that you can work from anywhere. Even if you are traveling, all you have to do is get your laptop and get the work done.
Set your payment terms
Another benefit of working as freelancing is the ability to set your charges and payment terms if you own your website. If you have an account with freelancing sites, you have to adhere to their payment terms and conditions but are still allowed to set the rates of your services. Ensure you charge enough to cover your overhead and compensate you equally for the time it will take you to do the job.
Easy and affordable to start
It is easy to get started into freelancing if you have all the skills required. You don't have to make a huge investment, rather buy a computer or laptop and get connected to the internet. However, you have to be meeting the freelancing requirements to set up your account. I would recommend the Upwork freelancing site or Fiverr freelancing site as they are easy to join. There is a High Demand for freelancing services. Even though it is competitive, there is an increasing need for quality, trustworthy freelancers. Many organizations currently have no staff but depend on a team of freelancers. This trend is currently on the rise as freelancers cost employers less than workers, while they are paid a higher rate — because they have no wages or benefits.
You can choose who to work with as a freelancer


While working as a freelancer, you choose to reject to work with any client you feel is not trustworthy and not take any job you think is beyond your capabilities. Additionally, you have the chance to withdraw your services to your clients.
Disadvantages of Freelancing
There are also downsides to working as a freelancer. It is equal to other businesses or jobs; there is always something with a setback. Here are some of the challenges you have to bear with as a freelancer
The job isn't all the time consistent.
Sometimes you can end with no work while working as a freelancer. But this only happens while you are a starter, and as you gain reputation, you will end with orders every day. A lot of self-marketing needs to be done, and clients cultivated. More experienced freelancers can prevent this problem by seeking buyers with a significant amount of steady work and delivering results to become frequent suppliers or suppliers. For instance, a freelance writer might have a customer who wants a product on an ongoing basis two days a week.
You will not get rich overnight as a freelancer
It may take a while for you and your family to attract enough clients through freelance, and many independent workers experience an ebb and flow in their jobs. You have to schedule for sleep hours and be prepared to work hard in time for plenty of work. Customers eager to pay for quality as quickly as possible could require breaking with lower costs. Managing a huge number of order clients can be a challenge. Even if you may work hard on marketing to get orders, it sometimes becomes challenging to meet deadlines. You must step up to produce and deliver good work on time. If you work for several clients, finding a way to manage your time is crucial. You will work much longer than you would have expected.
Conclusion
Freelancing is one of the easiest ways to make money from home or anywhere. There is a wide option for the services you can sell online, and the demand is still high. All you have to do is to get to the right freelancing site and set up an account. If you have chosen to build your website, then you have to invest in marketing. Note you can make money through freelancing, but you need to be patient as a starter to build a good reputation, then you will start getting enough orders in your way.
[optin-cat id="1197″]